SHIPPING PROCESSES & INFO
You may experience temporary order processing delays as we monitor and adapt to the COVID-19 situation. Please allow 10-18 business days for order delivery. You will get an email when your order ships with your tracking information. Thanks for your understanding and supporting !
We have put a lot of focus on making sure the items get delivered to our customers as quickly as possible.


VERIFICATION
A confirmation email will be sent to you once the order is authorized and verified. We begin preparing your order immediately after it is verified.
With this sort of time frame, it makes it difficult for us to change or cancel your order, however, we will do our best to support your request.

PROCESSING
It normally takes 2-3 business days for us to process your order. Please note that this does not include holidays and weekends.

SHIPPING
For detailed information on standard and express delivery, as below: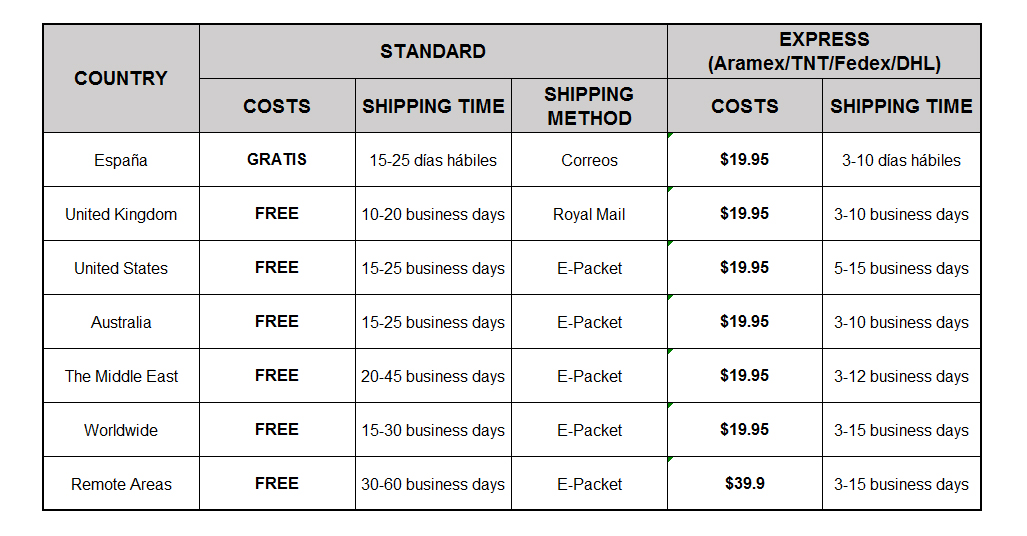 CUSTOMS & TAXES ISSUES:
* The customs and import issues including any taxes, tariffs and item seizures are the sole responsibility of the customers.
Note: We are not responsible for all problems related to tariff.

Ju Petitpop order statuses and their meanings. Please follow these instructions:
Pending: You haven't paid your order yet. the order has been created, please feel free to pay your order now.
Once we receive your payment, the order will be processed soon.

Canceled: Your unpaid order is canceled because your credit card don't honour.
Please feel free to reorder anytime by Click
directly to purchase through Paypal.
Even if you don't have PayPal, you can also purchase through PayPal by using your credit cards (Visa & Master card) successfully in no time!

Processing: You have just paid for your order and we have got your payment.
Typically, Ju Petitpop will process the majority of orders within 2-4 business days after payment.
Processing consists of the following steps:
Step 1. We receive and allocate stock to your order.
Step 2. We perform quality control on your goods.
Step 3. We pack safely your items.

Delivery: Your complete order has left our warehouse and has been collected by the courier for the shipment.
Based on this status, we cannot edit your order anymore. Here is what you can do now:
1. During peak season flat rate shipping delivery may take longer.
2. Follow up the delivery in your account and track the item online.

How to check my Ju Petitpop order status?
Customers can review their order status in their account in here in "My Orders".

You can contact us by Email: [email protected]
Or our Facebook: jupetitpopofficial